Special Screening: My Year with Helen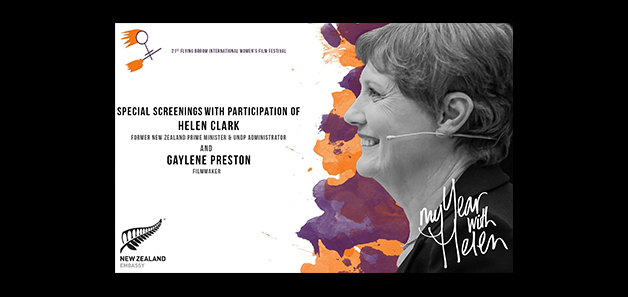 You are cordially invited to a special film screening with the participation of Helen Clark, former New Zealand Prime Minister, and UNDP administrator, together with Gaylene Presten, filmmaker.
My Year with Helen – The Helen Clark Documentary (Dir. Gaylene Presten, 2017, 93')
May 14th, 2018, Monday, 14.30
@ FF-B22, FF Building, Faculty of Art, Design, and Architecture
The activity is within the scope of GE250/251 (15 points)
This screening is part of 21. Flying Broom Women's Film Festival.
"The film conveys how tough it is to break the remaining glass ceilings. May it motivate future generations of women to keep at it!" — Helen Clark, 2017