---
FAZIL SAY // "TROY SONATA", Op. 78 - Movement 7: Achilleus (October 13, 2018)
Bilkent COMD, Bilkent Symphony Orchestra, Live Broadcasting
---
FAUX SKINS // I CAN BE YOU AND YOU CAN BE ME (2018), Senior Project // Research as Practice
Aziza Abdieva, Pelin Özesen (Project Supervised by Jülide Akşiyote Görür)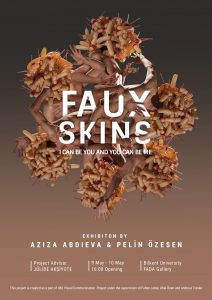 Artists' Statement: This project aims to present our target audience of young adults around our age the
concept of figurative masks from psychology. The main aim of the work has been to
convince people that they are wearing masks in their social environments, try to find the
properties of these masks through questioning them and turning them into an artistic
work to materialize their alternative characters, their façades. The main method we used
in this project was building a psychological graph for our colleagues, through our
questions, to understand what sorts of personalities they were hiding behind masks.
After that, we designed special masks for each of our subjects with diverse materials
including foam, chewing gum, paper, food, pills, pencils, wood, flowers, plastic...
Finally, after that, we employed photography to represent the masks and the persons that
were wearing them with photographs to take our message of hidden personalities across.
---
Cinnah 19 (May, 2017) Senior Project
Can Koçak, Çağlasın Yılmaz, Tolga Daysal
Artists' Statement: This complex has specialities like a viewing terrace lounge, barbeque area and a swimming pool on the roof, that would be utopic and surrealistic for today's standards. Cinnah 19 is one of the best examples of modern apartments with common areas for tenants and it is inspired by the times' famous modernist architecs like Le Corbusier, Oscar Niemeyer, Lucio Costa and Edward Derrek Stone. The Building had seen better days around 1970's when it was a popular choice amongst embassy officers and soldiers of U.S.A increasing migration from rural to urban resulting in unplanned urbanization habe put these days on a hold and left this building to its fate. The main obhect of this project is to raise awareness about characteristics of certain buildings such as Cinnah 19.
ARVE Error: Mode: lazyload not available (ARVE Pro not active?), switching to normal mode

---
MUYBRIDGE - 500 (2018), MFA Thesis Project
Boran Aksoy (Project Supervised by Assist. Prof. Andreas Treske, Co-supervised by Dr. Funda Şenova Tunalı)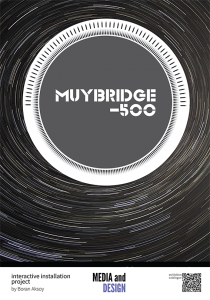 Artist's Statement: Muybridge-500 is an interactive installation which takes its origins from Sony PVE-500 Editing Control Unit. The main inspiration for the device is the mode of operation of jog-shuttle which resembles or mimics the film strip binding before the semi-digital video formats. This project mimics the mode of operation and gestures of jog-shuttle and timeline notion in a more digitalized way.
It is not an innovation but it imagines to create a new experience of forward-backwards on video and remixing the analogue mode of operation of jog-shuttle with the digital motion controller by hand-finger gestures.
---
RECIPROCAL REALITY (2018), MFA Thesis Project
Melih Aydınat (Supervised by Assist. Prof. Andreas Treske)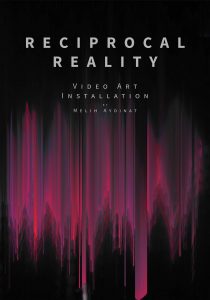 Artist's Statement: Reciprocal Reality is a video art installation which offers an experience of a different model of communication where the noise ratio greater than the signal ratio as a mode of self-expression which works through the effect created. It focuses on two different video aesthetics; 360-degree and glitch art. The live action 360-degree footage remains hidden under through the use of glitch art. To challenge the Medium and problems of Head Mount Displays via creating an alternative abstract reality.
---
RESONANT FIELD (2016), MFA Thesis Project
Erhan Tunalı (Project Supervised by Assist. Prof. Andreas Treske)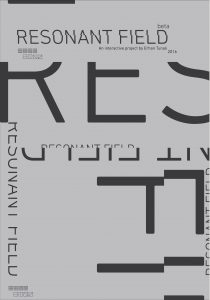 Artist's Statement: Resonant Field is an interactive installation project where the participant is welcomed by real-time generated abstract audiovisual sequences and a tactile user interface with which his/her experience is defined through. The core of the project is on the user experience through the interaction of the user/participant with the interface designed by the artist/designer. The project fulfils its promise when the audience acts on it, thus, as she/he becomes the user. The user is asked to interact with the audiovisual content that is created by the artist/designer through a programming that is written by the artist/designer. The outcome of the project is generated by the users as they experience the project through a designed interface. The possible audiovisual outcomes are formed via a deliberately designed UI, however, the generated outcomes are thought to be unique and unpredictable. Hence, each time a user interacts with the system, a new outcome is formed, making each experience a unique one. The project forms a body of data that can be critically analysed based on the theoretical and practical works previously entered and shaped the digital realm.