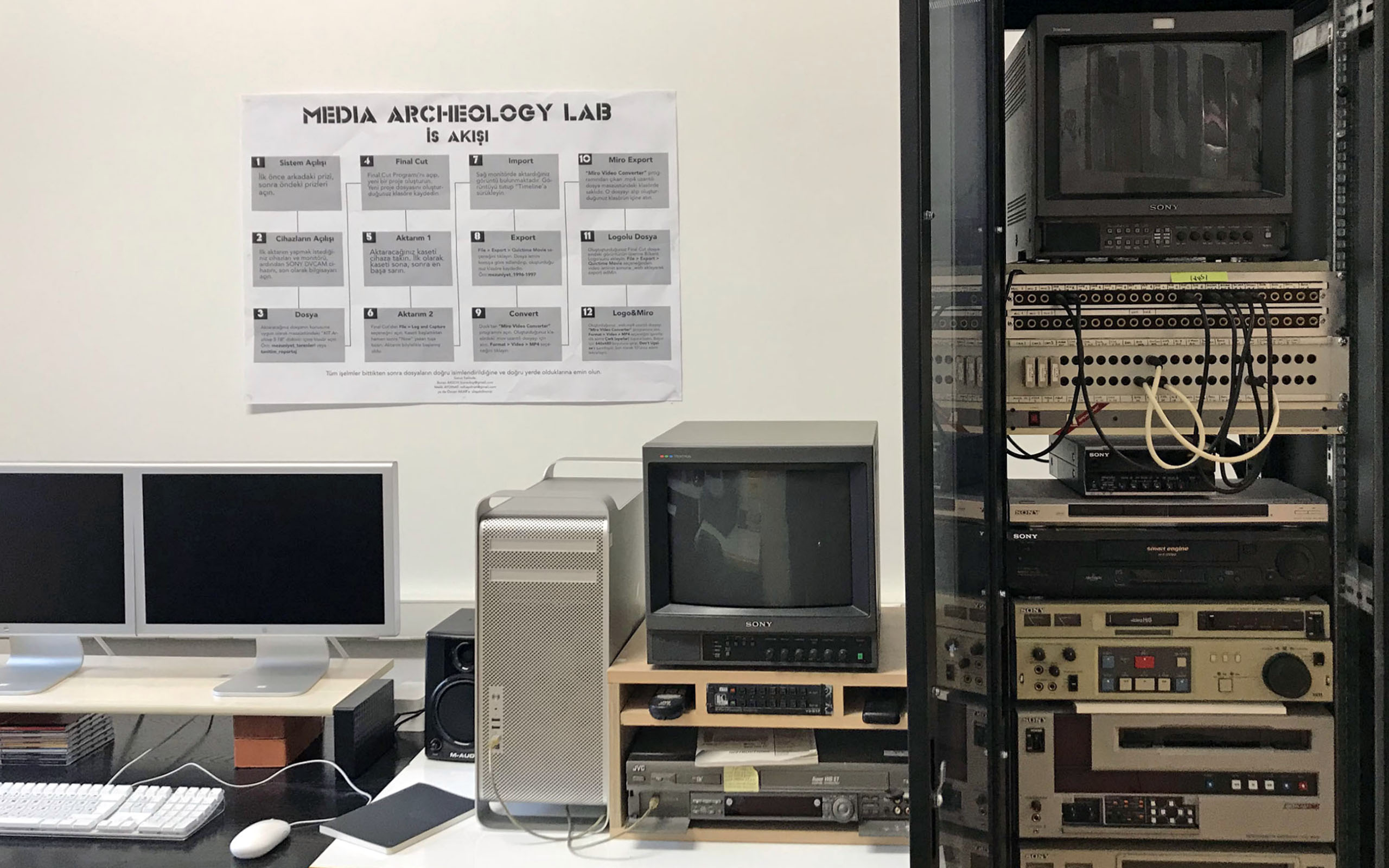 Media Archeology Lab, FFB-007
The lab is one of the newest extensions of the
Department of Communication and Design
's studios and production facilities called BITS (
Bilkent Iletişim ve Tasarım Studuyosu
or in English: Bilkent Communication and Design Studio). "BITS" was set up in 1999. Today the studio facilitates two sound stages, a Foley studio (which is under construction), a stop-motion studio, post-

production facilities and a multi-camera production setup at the Bilkent Symphony Orchestra Hall.
Comparable with the media archeology lab of the University of Colorado in Boulder and/or the Media Archeological Fundus of the Humboldt University in Berlin this lab aims to be "a place for cross-disciplinary experimental research and teaching using the tools, the software, and platforms, from the past" and in a unique combination of the near future through experimental media technology.
The Faculty of Arts, Design and Architecture since its foundation went through a series of technological updates of analog and digital audiovisual tools and technologies. A wide range of seemingly obsolete equipment or artifacts is still functioning and stored in corners and cellars of the faculty.
The lab aims to make these tools and equipment accessible for research and artistic practices and production. While making these tools usable and opening up these technologies the lab not only expands established institutional practices of archives and museums but also will help to develop to create "pedagogical ways of appropriating past technologies as epistemological ways of understanding the modern technological culture. (Jussi Parikka)"