Sounding Off – The next generation of women in sound • 6-7 May 2023 @ COMD & Live on YouTube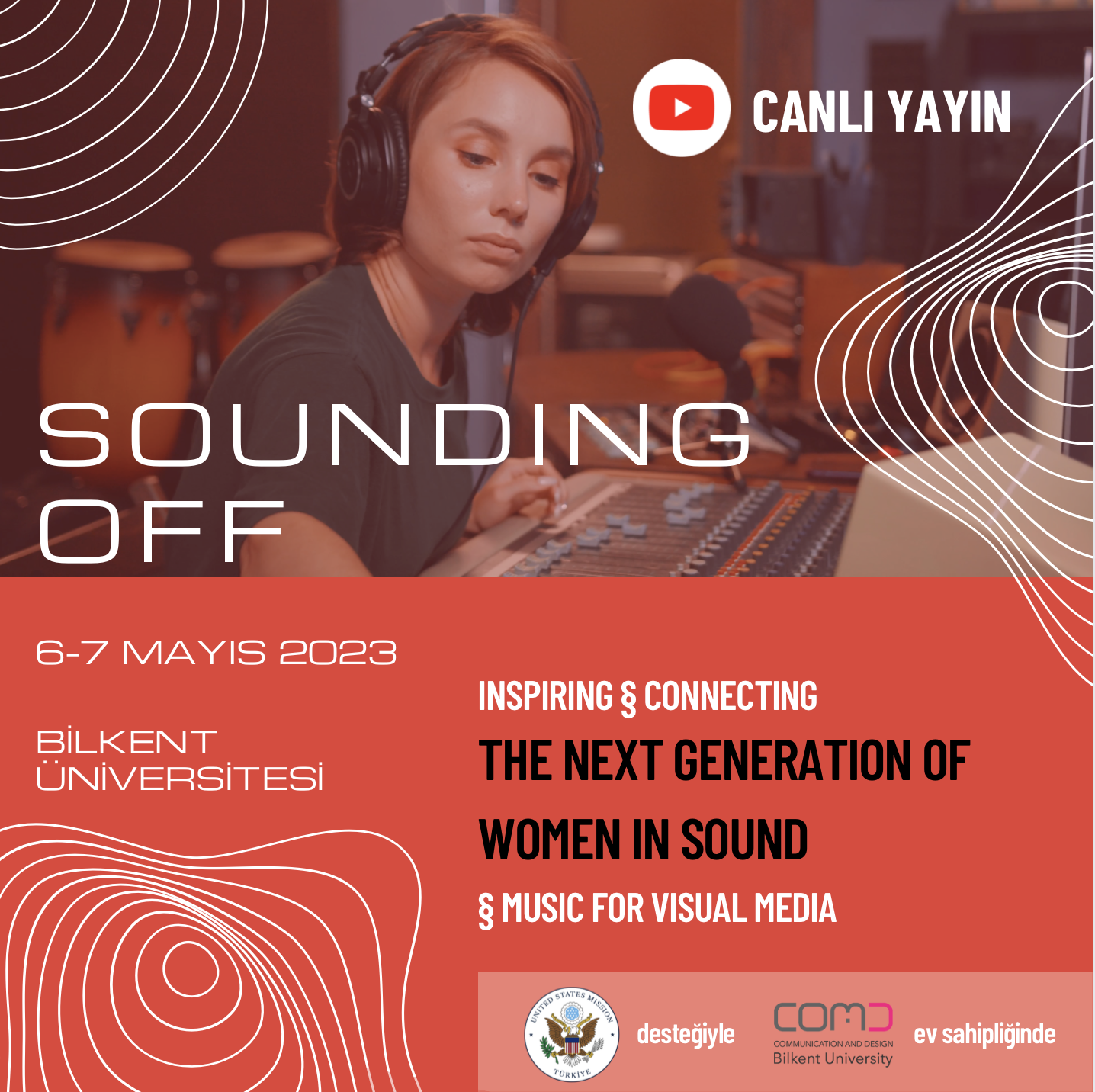 Department of Communication and Design, with support from the United States Embassy in Turkey, will host the Sounding Off 2023 event at Bilkent University on 6-7 May.
The purpose of this event is to motivate and provide guidance to women who have an interest in sound design and music composition for visual media.
The event will be publicly broadcasted live online through COMD's YouTube channel. [link]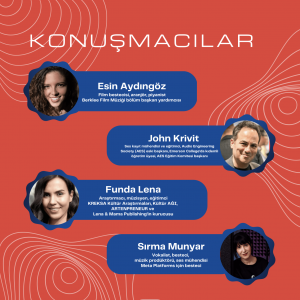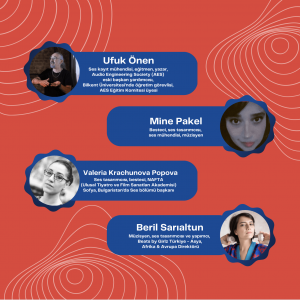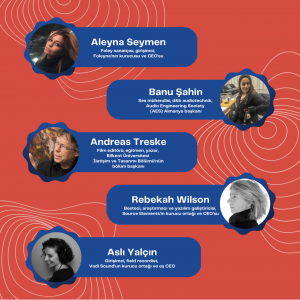 In addition to the live broadcast, 15 women will attend the Bilkent University event in person.
An open call was announced in March, and the project garnered significant interest. Almost 250 applications were received, most of which were good. A committee was formed to select 15 people. The 15 selected participants will have the opportunity to attend seminars, talks, panels, and workshops by leading instructors and industry professionals from Turkey, the USA, Germany, and Bulgaria during the two-day event that will be held in the media production studio of the Department of Communication and Design at Bilkent University.
The project will cover the transportation and accommodation expenses of the participants.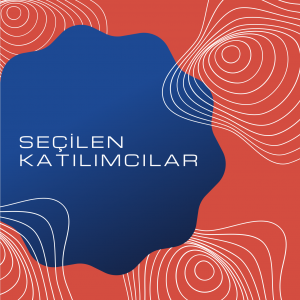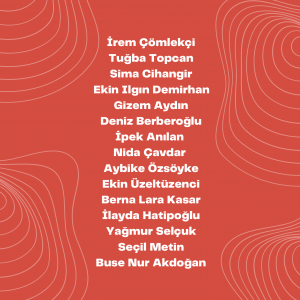 Goals
Parallel to the spread of streaming platforms, sound and music for film and television has become a rapidly developing field in Turkey and worldwide. All kinds of visual media production, including movies, documentaries, series, and animation, need a new generation of sound experts and composers in the post-production phase.
This development, on the other hand, is not reflected in terms of gender equality within the field. According to data from institutions such as the Audio Engineering Society and Women's Audio Mission, the proportion of women in the audio and music industry has remained at roughly 5% since the early 2000s. This rate decreases even more regarding sound and music for post-production purposes.
The Sounding Off program aims to inform future female sound designers, sound engineers, and film score composers about the workings of the industry and contribute to their professional advancement.
During the program, participants will;
• Gain basic notions in the field of audio-video relationship and the use of sound in visual media,
• Have an idea about the audio production and post-production workflow,
• Learn about career options in sound and music for visual media, as well as education programs in Turkey and the USA,
• Establish professional connections that could support them further in their career.
Program (TR/ENG)
6 Mayıs
10:00 – 10:45 Açılış • Andreas Treske, Ufuk Önen, Aryani E. Manning, Gözde Doğan ⏺️ ENG
10:45 – 11:45 Giriş konuşması • John Krivit • Konuşma ⏺️ ENG
12:00 – 13:00 Ses tasarımı • Valeria Krachunova Popova • Konuşma ⏺️ ENG
14:30 – 15:00 Field recording ve girişimcilik • Aslı Yalçın • Konuşma ⏺️
15:00 – 15:30 Kültür endüstrisi • Funda Lena • Konuşma ⏺️
15:45 – 17:15 Film müziği • Mine Pakel • Atölye
17:30 – 18:15 Film müziği • Esin Aydıngöz • Konuşma [Çevrimiçi] ⏺️
18:15 – 19:00 Müzik kütüphaneleri ve dijital platformlar • Sırma Munyar • Konuşma [Çevrimiçi] ⏺️
7 Mayıs
10:30 – 12:00 Foley (Film için ses efekti) • Aleyna Seymen • Atölye ⏺️
12:00 – 12:30 Müzik ve ses alanında proje geliştirme • Beril Sarıaltun • Konuşma [Çevrimiçi] ⏺️
12:30 – 13:30 Ses teknolojileri sektöründe kadınlar • Banu Şahin, Rebekah Wilson, Aslı Yalçın • Konuşma [Çevrimiçi] ⏺️ ENG
15:00 – 17:00 Yuvarlak masa & forum • John Krivit, Valeria Krachunova Popova, Ufuk Önen ENG
Disclaimer
A grant from the United States Embassy in Turkey partly funds this program. The views, findings, and conclusions expressed here are those of the authors and do not reflect the views of the United States Embassy in Turkey.