COMD 210 – Introduction to Screenwriting, Guest Speaker: Makbule KOSİF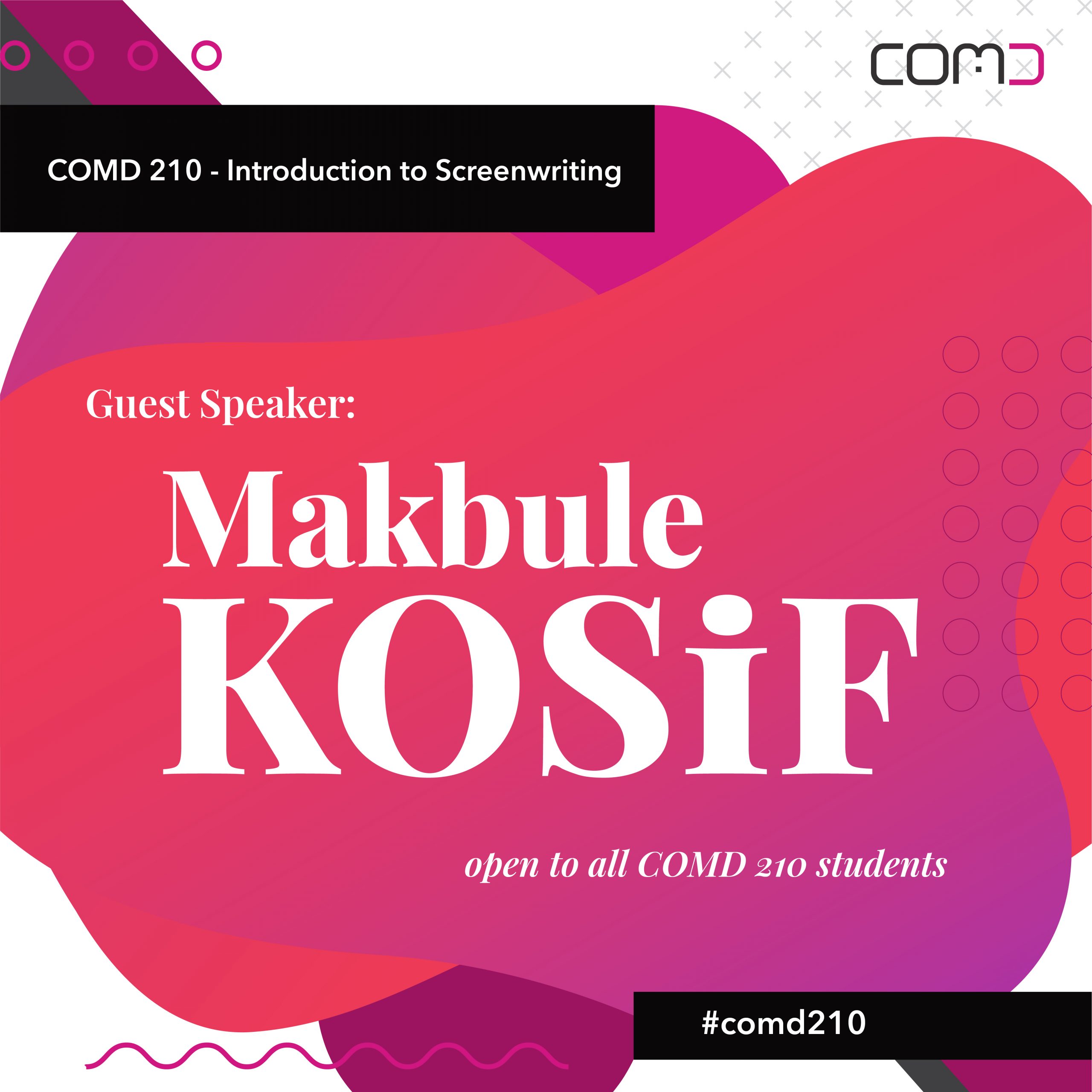 As a bonus class, we will meet for a very special talk by our guest Makbule Kosif on Saturday, October 31st.
Kosif is the screenwriter of popular TV series like Yeni Hayat (New Life / KanalD), Hizmetçiler (Maids / Kanal D), Kalp Atışı (Heart Beat / Show Tv), Aşk Laftan Anlamaz (Show TV), Kiraz Mevsimi (Cherry Season/ Fox TV) and many others.
Students of all sections are welcome. The presentation will be in Turkish.
You can ask her questions about screenwriting, the film and TV industry, and productions, writer's rooms, etc.
The Zoom link will be provided before the presentation.