COMD Alumni M. Mert Örsler and Aysın Ece Acar Published in Celebrity Studies Journal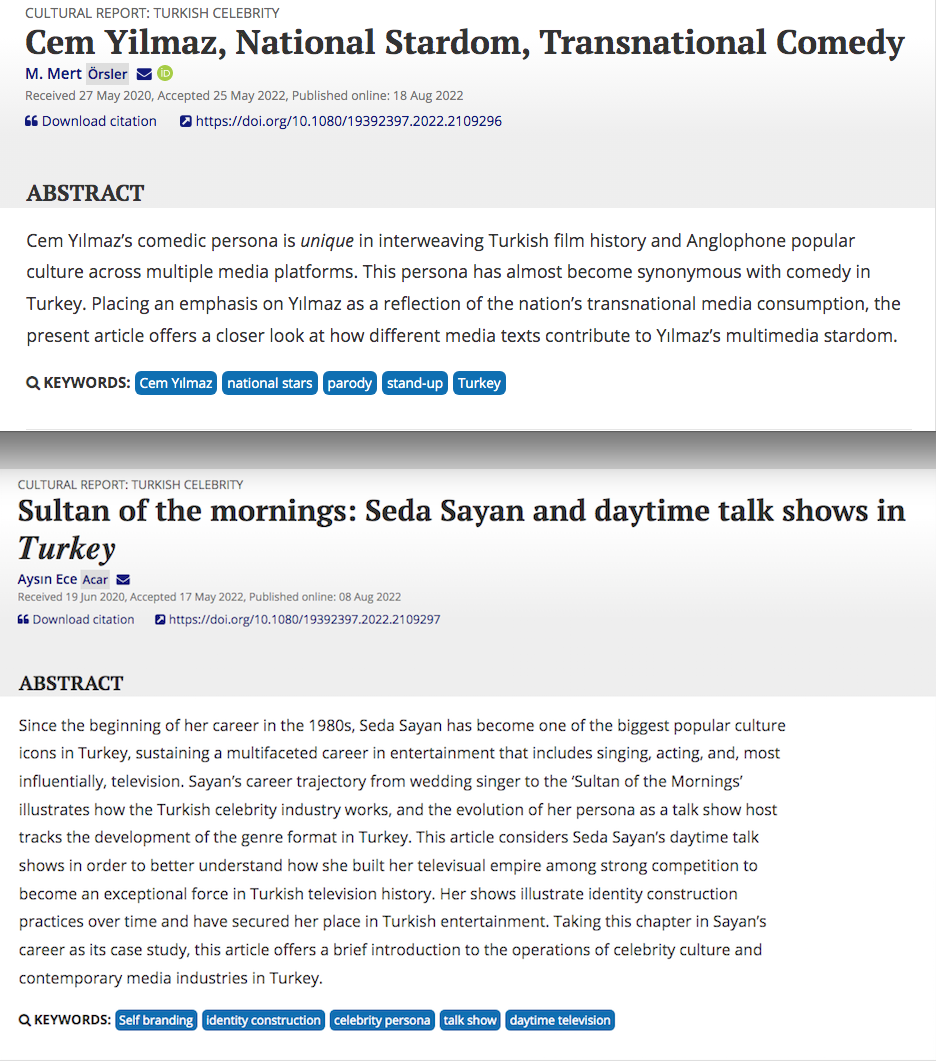 Articles by COMD alumni Aysın Ece Acar (BA '18 MA '20) and M. Mert Örsler (BA '19) are set to appear in a forthcoming issue of Celebrity Studies under a special report dedicated to Turkish celebrity culture.
Acar's article "Sultan of the Mornings: Seda Sayan and Daytime Talk Shows in Turkey" is based on her M.A. thesis, "Individual to Societal Figure: Construction of Celebrity Identity in Turkish Media," which she completed in 2020.
Örsler's article "Cem Yılmaz, National Stardom, Transnational Comedy" develops published work that appeared in the Journal of Popular Film and Television in 2020. Since completing his B.A. in 2019, Örsler has completed an M.A. at the University of Calgary and is currently pursuing a PhD in Film Studies at the University of Toronto.
Celebrity Studies
is a quarterly, peer-reviewed academic journal that focuses on the critical analysis of celebrity, stardom, and fame. Both articles are now available online as pre-prints:
https://www.tandfonline.com/toc/rcel20/0/0