YAĞ (FAT) Podcast episode by Andreas Treske and Aras Özgün for "Die Erde spricht/The earth is Speaking" Beuys 2021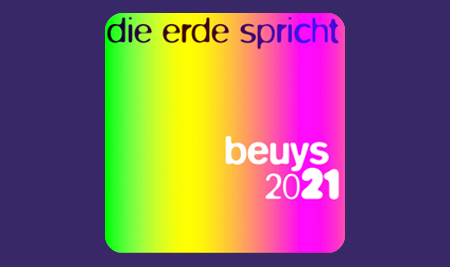 For this episode of "Die Erde spricht / The Earth is Speaking", Aras Özgün and Andreas Treske have created the audio artwork "YAĞ". This sound piece takes as its point of departure a material constitutive of Beuys's artistic practice: fat. In reflecting on what cultural and aesthetic connotations this material brings with it, they not only create a dense, haunting sound collage. They also open up an exploratory, critical space of association in which fat as an archetypal plastic material comes together with Beuys's idea of social sculpture.
Aras Özgün is a media artist and lecturer at the Institute of Film and Digital Media at Izmir University and the New School for Public Engagement in New York. Andreas Treske is a writer, filmmaker, and lecturer at the Department of Communication and Design at Bilkent University in Ankara.
"Die Erde spricht / The Earth is Speaking" Beuys 2021: How does one rate Joseph Beuys in 2021? What does the reception of his artistic and political legacy look like in different cultural environments? Does he play a role at all for the current generation of artists? Answers to these questions will be given in the different editions of the podcast »Die Erde spricht« (»The Earth is speaking«), both from a German and an international perspective. Ten voices by influential artists, scientists, and authors from Germany, as well as activists, DJs, and artists from 14 different countries are discussing the person Beuys and in particular his body of work and his artistic legacy.
The production of the podcast is a cooperation between beuys2021 curated by Catherine Nichols (for the German episodes) and Goethe-Institut (for the international episodes). Further partner is WDR.*
* text is taken from spotify