COMD Alumni at İstanbul Film Festival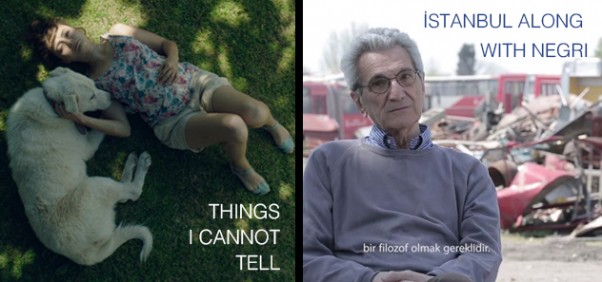 Films of two Bilkent COMD alumnae have been selected for the prestigious 33. Istanbul Film Festival. Nisan Dağ's ('08) debut feature (co-directed with Esra Saydam) "Deniz Seviyesi / Things I Cannot Tell" will be competing for the National Golden Tulip. "Deniz Seviyesi" is among the 10 films that are vying for Golden Tulip in National Competition of the festival.
Another COMD alumna Burak Serbest's ('10) "Negri ile İstabul'da / Istanbul Along with Negri" will be shown under "Documentaries'' title of "Turkish Cinema'' section. Serbest's documentary featuring famous philosopher Antonio Negri is an experimental take on issues such as modernism, war and movements exploring new forms of democracy.
The 33rd Istanbul Film Festival will take place between 5-20 April this year. We congratulate our graduates.