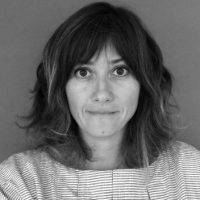 Didem Özkul
Assistant Professor Doctor
Office: FA Z06
Courses
COMD 356 // Digital Culture
Education
• Ph.D. in Communication and Media Research Institute, The University of Westminster, London, UK, 2014
• M.A., Communication and Design, Graduate School of Economics and Social Sciences Bilkent University, Ankara, TR, 2007
• B.Sc., Business Administration and Management, Faculty of Business Administration and Management Bilkent University, Ankara, TR, 2004
Biography
Didem Özkul joined the Department of Communication and Design (COMD) in January 2022. Before joining COMD, she worked as Assistant Professor in Media and Communication Studies at Geomedia Research Centre in Sweden (2020-2021), Assistant Professor in Digital Media and Society at University College London in the UK (2016-2020), Assistant Professor in Media and Communications at University of the Arts London (2015-2016). She also held research positions at the Department of Culture, Communication and Media at the University College London (since 2020 as an hon. Associate Professor), Department of Media and Communications at London School of Economics and Political Science (2015-2017), and Communication and Media Research Institute at the University of Westminster (2012-2014). She is a member of the Alan Turing Institute and UK Government Science and Innovation Network's Robotics and AI Research Collaboration in the UK and Italy, and the Alexander von Humboldt Foundation Connect Program in Germany. Currently, she is writing a research monograph, The Politics of Location Tracking and Profiling, which presents a critical analysis of location data, machine learning, and politics of mobilities (under contract with Routledge), and editing a special issue on sensor-mediated communication and their societal implications for the Journal of Computer-Mediated Communication (Oxford University Press).
Research Interests
Didem's research focuses on emerging technologies and their societal implications, in particular, mobile and locative media, geolocation technologies and networked sensors, big data, algorithms, and automation. She holds a Ph.D. from the Communication and Media Research Institute, the University of Westminster in the UK (2014). She has written extensively about mobile communication and media, locative media, and location data practices. Her work has appeared in Media, Culture & Society, Mobile Media & Communication, Convergence: International Journal of Research into New Media Technologies, and First Monday. Her latest work will appear in New Media & Society and Journal of Computer-Mediated Communication. She is on the editorial board of Mobile Media & Communication and Online Media and Global Communication, and she is the Social Media Editor of Mobile Media & Communication. She also undertook policy work and contributed to Alan Turing Institute's responses to the Centre for Data Ethics and Innovation Bias in Algorithmic Decision-Making, and the Information Commissioner's Office Age-Appropriate Design Code.
Didem loves cycling and hiking and spending time with her cats and dog.