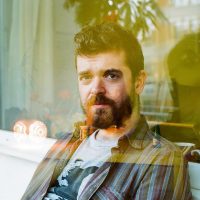 Levent Y. İnce
Instructor
Office: FC 206
Courses
COMD 281 // Media and Design Studio I
COMD 282 // Media and Design Studio II
COMD 354 // Game Design and Research
CS 153 // Introduction to Computer Graphics
CS 154 // Introduction to Web Design
CS 155 // Interactive Media Design and Development
Education
• M.F.A., Graphic Design, Bilkent University, Institute of Economics and Social Sciences, 2010.
Biography
Levent Y. Ince joined the Department of Communication and Design in 2014. He received his BFA and MFA degrees from Bilkent University, Faculty of Arts, Design and Architecture. He collaborates with Teknolab, a small network of coders, designers, architects, engineers and social scientists to research and develop ideas. Levent also coordinates the Digital Game workgroup at netlab.media.
Research Interests
Video game research, Front-end development, corporate identity design, photography, layout design.