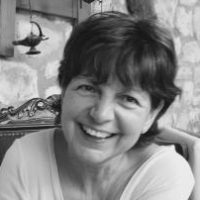 Gülden Treske
Adjunct Instructor
Courses
COMD 310 // Screenwriting
Education
• M.A., in Applied Ethics, Middle East Technical University, Department of Philosophy, 2004
Biography
• Worked as a senior expert in the national regulatory board for broadcasting Supreme Council for Radio and Television
o Insight and knowledge of public and private broadcasting sector in Turkey,
o Participated in various work groups and commissions especially related to gender issues, representation of women in media, protection of minors and media literacy,
o Member of the workgroup for approximation and harmonization of legislation of Turkey to the legislation of the European Union, and participated in Country Session as a speaker: The Republic of Turkey Screening "Chapter 10 Information Society and Media" 14 July 2006- Brussels
.
• Also worked for the Audio-Visual Systems Research and Production Center of Middle East Technical University (GISAM) and took part in film and video productions of the centre.
• Along with professional work, many years of committed voluntary work for Turkey's first women's film festival, "International Flying Broom Women Film Festival" as a member of its Advisory Board and a jury member for its annual screenwriting and short film competitions, and keep supporting film festivals by voluntary participation in different levels.
• Two published short story books, various articles and works on short and feature films scripts.
Research Interests
Writing, storytelling, documentary, gender issues, gardening, and cats.