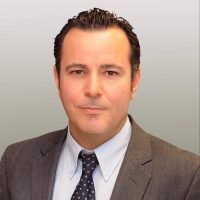 Prof. Dr. E. Nezih Orhon
Advisory Board Member
Prof. Dr. E. Nezih Orhon is the former dean and professor at the School of Communication Sciences at Anadolu University in Eskisehir, Turkey. Dr. Orhon completed his two master's degrees in Turkey and in the USA; also gained his Ph.D. in Turkey. Besides his administrative responsibilities (chair of Cinema and television Department), he is teaching "Television Journalism", "Production and Directing", and "Cultural Diversity and Communication". At the same time, he initiated European Union projects, which some of them are currently running. For instance, one of them is called "RAISD", a Horizon2020 project. On behalf of professional experiences, Dr. Orhon worked for CNN International in Washington, DC and in Turkey; NBC News in Turkey besides his other professional experiences in The Netherlands, Colombia, Germany, and France. He is particularly focusing on vulnerable groups and related communication, media, and film work. Also, he is the program maker and presenter of a nationwide radio show called "Human Relations" on NTV Radio. Prof. Orhon authored and co-authored national and international books, book chapters, and research articles; at the same time, he took part in numerous national and international conferences. Prof. Orhon took part and held roles for UN Women, ILO, UNFPA, UNDP, IOM, and European Delegation in Turkey.
Radyo Programı/Radio Show:
NTV Radyo- Beşeri Münasebetler- Nezih Orhon ile İletişim Sohbetleri
NTV Radio- Human Relations- Communication Talks with Nezih Orhon
https://www.ntvradyo.com.tr/Programlar/68277/m0yw0rgn/beseri-munasebetler
Güncel Yayınları/Recent Publications
– Orhon, Nezih. Dijital Çağın Okur Yazar Bireyleri. [Literate Individuals of Digital Age] (eds. Sayın, H., Altun, A., Pembecioğlu, N. ve Orhon, N.) Konya, 2020.
– Orhon, Nezih. Understanding Refugees and Reporting Refugees, International Labor Organization, Ankara, 2019.
– Orhon, Nezih. Medya Okuryazarlığı [Media Literacy] (ed. Meltem Bostancı), Nobel Yayınevi, İstanbul, 2019.
– Orhon, Nezih. Medya Okuryazarlığı Üzerine [On Media Literacy] (ed. Nilüfer Sezer ve Nuray Yılmaz Sert), Eğitim Yayınevi, Konya, 2019.
– Orhon, Nezih. All Around the Nose. (ed. Cemal Cingi and Nuray Bayar Muluk), Springer, Switzerland, 2019.
– Orhon, Nezih. Göç ve Sağlık [Migration and Health]. (ed. Y.Pekşen, F. Kara, M.Topbaş, M.Ertem ve Ö.Boztaş) 'Kültürlerarası İletişim' [Intercultural Communication), Sağlık Bakanlığı [Ministry of Health], Ankara, 2019.